Today in the news
music entertains the mind put pushes the thoughts away

A little bit of animation news this week. As we do like to follow these things up. If you've seen us on Twitter you will probably know a bit of it.

First off information has been released that they will be making another animated

Doctor Who episode titled, "

Dreamland

."


As i write this an icecream van drives past with the musical pollution interrupting my blasting speakers. On the side of the van are various Disney characters. Soon after this an ASDA delivery van drives up the road and now the street is clogged up.
I'm not sure whether the dingy bell musical tune coming from the van quite matches Blur: Song 2.

Back to the news. The episode will be written by a man named Phil Ford who's first Doctor Who episode (Collaboration with Russell T Davies) will be 'The Waters of Mars' coming soon to BBC one.
The picture released is below.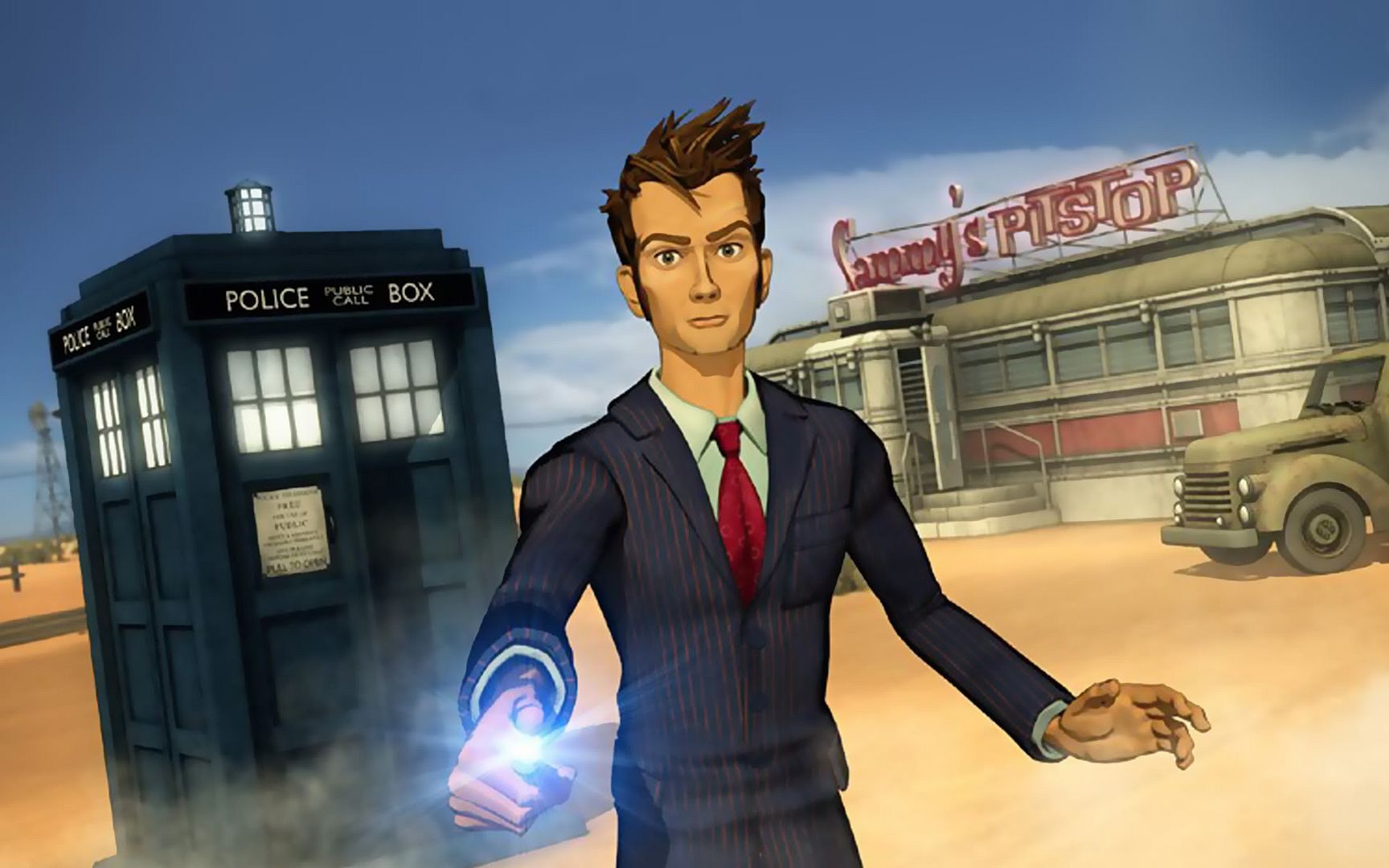 Click for larger image.
Now that looks quite impressive to me. Better than their last attempt 'The Infinite Quest.'
The Infinite Quest had completely different designs. It put me off because the only movement was in the eyes or mouth with some occasional arm movements.
It just did not feel alive at all, apart from the 3D animation which seemed good.
I am looking forward to Dreamland and the preview image looks juicy. Though i am jealous that i am not working on the project.
The Infinite Quest 2D was animated in Adobe Flash if i remember correctly though this one may possibly be entirely 3D. But i will try and double check. Looks good though.


The Infinite Quest

below

Next up on BBC 3 a show about putting tents up illegally



So!
Back with a bit more animation news.
Not quite as big as the Doctor Who news but still great.
Everyone knows that TOY STORY 3 is being produced and will be released next year dont they?

Just a little info i've gathered is that whole new models of pretty much every character (and everything) had to be built for the third installment. Because it has been a few years the original ones were obviously not kept.

This means not only will they fit into a new Ratatouille-like environment-ish. They have also made them easy to move with all of the new techiniques they've learnt with 3D.
I know the word but really can't think of it on the spot. Basically the skeleton that controls what you can move on a 3d model.

So he is their new SHINY selves.

Click for larger image.
I recommend it. (Clicking for larger)

The Daily Crumb, the paper without a bibliography.


So! There are 2 things to look forward to. As well as Pixar's UP and Ghibli's PONYO. And of course David Tennants 3 final episodes.


and on BBC 2 now a panel show with the awkward silences cut out.

My next animation is


Doctor Who Preview Clip 2010

or possibly

Doctor Who Matt Smith meets David Tennant

.
not sure yet.
It is moving very slowly because i want to listen to music instead. (Not very good at multitasking)
Anyway heres a screenshot of one of the weaker moments.

Coming up on BBC 1 a well written drama with a limited budget.





- The Daily Crumb