Today in the news:
Listen to the music and you'll get washed away. And drown, unfortunately.
°::•.
What is this? RMN are attacking you from behind walls with shot guns?? You may remember Tintut evolved from a Tutti Fruity advert college project. Here is Copz' advertisement.
°:•:° °:•.
You may have noticed that on the left side of the Crumb there are two new sections, Crumb Radio and Crumb Past. Past explores some of those more memorable posts. Dont forget to explore the labels.
°:•.
As Christmas gets closer let us wonder over some of the year so far.
oh
well it looks like this year has not had
any
highlights
apart from the big one
WATERLOLLIES WAS RELEASED
All the rest was black and white videos of our manager acting a fool, which you can check out in the 'videolog' section.
It seems
Well done 2007.
2nd to fifth place included:
2. Doctor Who
3. The Daily Crumb NEWS
4. RMN Copz
5. Espen
an 'old' picture below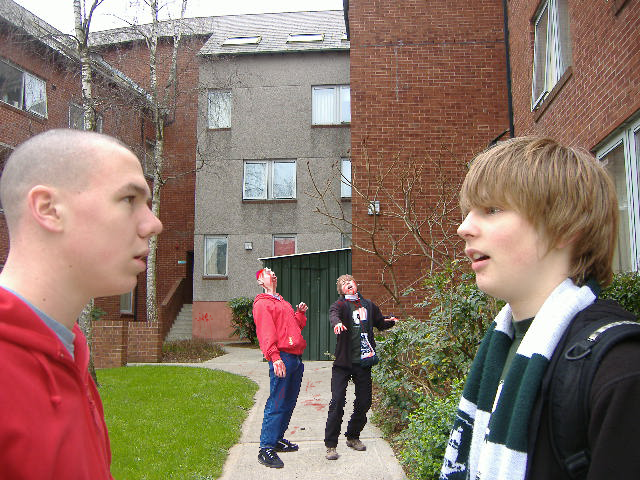 - The Daily Crumy