Today in the news 'Vote James' because he is ginger. So the Daily Crumb went to ask him why.
"Hi James, just a quick question. Why are you ginger?"
"I'm not sure. I think ive been ginger since i was born."
"Ah, so what do you think about the four legged duck experiment?"
"Well, if i wil college captain of all great and small i will encourage more experimenting with animals. For example, a horse/shoe. That's gunna be a good'n."
"Thankyou rotting teeth"
--------------
Also in the news Laura Williams, deviantart page:
http://pillowthesheep.deviantart.com/
Released her final painting of The Doctor in his space suit helmet from the new tenth doctor series. The reference was from the episodes Impossible Planet/Satan Pit.
Its an amazing piece of work check it out below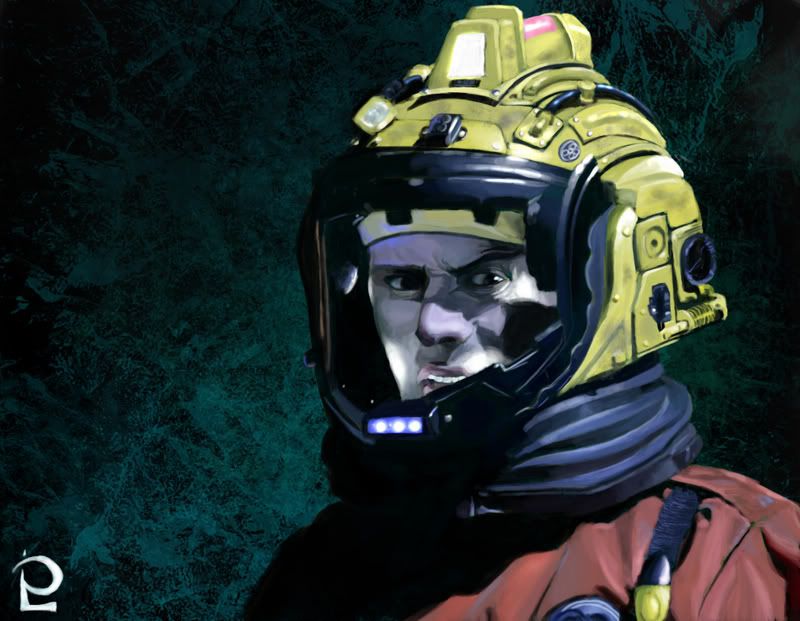 Again, a FANTASTIC piece of work. All the detail put into that makes your mind implode. As has been saying through crits its not totally accurate as the original image but i dont think thats an issue looking at the final product.
Here is the steps she took her way to finishing this product


(Click on them for larger images)
Thanks Pillow
--------------------------------------
Also in the news
-------------------------------------
Tony Blair and Gordan Brown had to join hands and work together in a talk show.
*cough* George Bush.
Gordan: "Blair! George Bush is NOT the president of the USA!"
- Nathan (munch) Viney